Leadership Pastor, Women's Pastor, Speaker & Teacher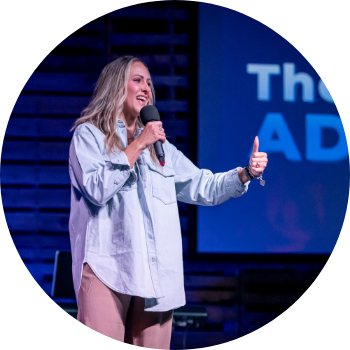 "This means that anyone who belongs to Christ has become a new person. The old life is gone; a new life has begun!"
2 Corinthians 5:17
Favorite things:
Family vacations, every evening with my hubs, quality time with my girls, shopping, working out, and seeing the lost found! 
Worship Pastor, Song Writer, Speaker & Teacher
"For I know the plans I have for you," says the Lord. "They are plans for good and not for disaster, to give you a future and a hope."
Jeremiah 29:11 (NLT)
Favorite things:
Family time, Puerto Rican food, café con leche,  the beach, shopping, quality time with friends, passionate about everyone experiencing the love of Jesus through song & worship.
Author, Speaker, & Founder of Breakthrough Conference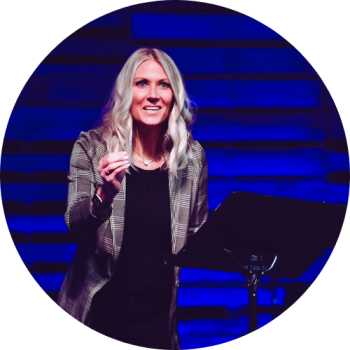 "So, my dear brothers and sisters, be strong and immovable. Always work enthusiastically for the Lord,
for you know that nothing you do for the Lord is ever useless."
1 Corinthians 15:58 (NLT)
Favorite things:
Steak dinners, plants, friends, beach vacations, Starbucks coffee, shopping, hiking, and the outdoors.
Licensed Professional Counselor, Speaker, & Founder of Warrior Princess Conference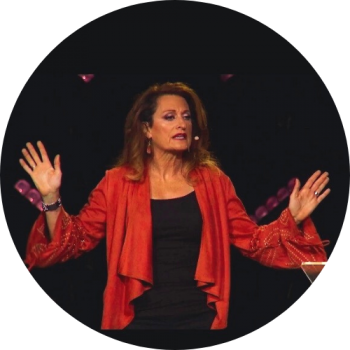 "The Spirit of the Sovereign Lord is upon me, for the Lord has anointed me to bring good news to the poor. He has sent me to comfort the brokenhearted and to proclaim that captives will be released and prisoners will be freed.  He has sent me to tell those who mourn that the time of the Lord's favor has come, and with it, the day of God's anger against their enemies."
Isaiah 61:1-2 (NLT)
Favorite things:
Jesus, fighting for women's freedom and healing, my family, hiking in the mountains, and
experiencing the supernatural outpouring of the Holy Spirit.
Missionary & Co-Founder of Urban Outreach Denver & Speaker
"Now all glory to God, who is able, through his mighty power at work within us, 
to accomplish infinitely more than we might ask or think."
Ephesians 3:20(NLT)
Favorite things:
Reading preferably on the beach or by a body of water, love the mountains, love low maintenance plants that I can't kill, and LOVE fresh expressions of church and reaching those on the fringe of society who wouldn't normally come to a Sunday morning gathering. 
Prayer Intercessor & Women's Ministry Leader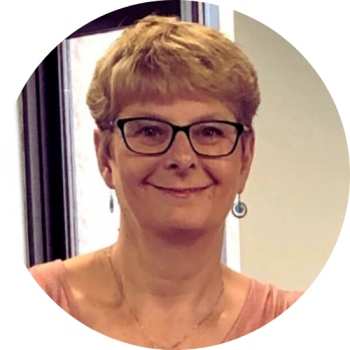 "
Those who live in the shelter of the Most High
will find rest in the shadow of the Almighty."
Psalms 91:1 (NLT)
Favorite things:
Spending time with my eight grandkids, paddle-boarding, traveling, and especially being on a beach by the ocean.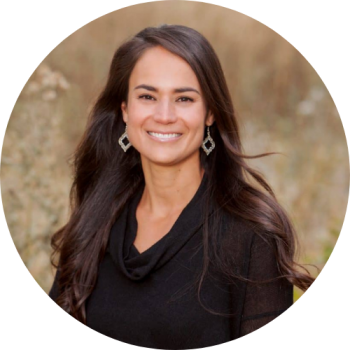 "Being confident of this, that He who began a good work in you will carry it on to completion until the day of Christ Jesus."
Philippians 1:16 (NLT)
Favorite things:
Visiting coffee shops and restaurants, leisure hikes, bike rides, and spending time with family and friends.
**Childcare is not provided
**Childcare is not provided
Friday
Spots still Available. Register at the door.
A LETTER FROM PASTOR DAWN
Dearest Sister in Christ,
You are loved! You are cherished! You are valued! I remember so many times in my life where I couldn't look at myself. I didn't like myself. I couldn't embrace myself, much less embrace God's assignment for my life. Shame, addictions, and insecurities have consumed me in many seasons. At one point I was asked if I had hope. I had to really think about that question. I had hope for everyone else, but me. I looked at that person and said, "a glimmer." She said to me, "that's all God needs." That was a turning point for me that led me to a place of accepting the things I couldn't change and embracing the assignments God had placed in my life. First, my assignment was embracing my healing. That has led me to my freedom! There is so much I want to share with you. 
Please join me at Embrace and allow Jesus to speak to your heart in ways only He can. We will gather together; imperfect, broken, surrendered, and full of expectancy of what God can & will do. I am praying for you! 
I'll see you there! Can't wait!
With lots of love & hugs,